The 5 best task management softwares for any business
by Yellow
Task management softwares help your business plan, organise, and manage your workflow. Everything from scheduling projects to allocating resources is done at the touch of a button. Forget about stressful billing procedures, losing track of your work in progress (WIP) and random time estimates. Task management softwares can take care of everything for you. However, there are thousands of softwares to choose from. Therefore, it's important to do your research and pick the right one that best suits your business needs. To help you get started with your decision-making, here are the 5 best task management softwares we could find.

Smartsheet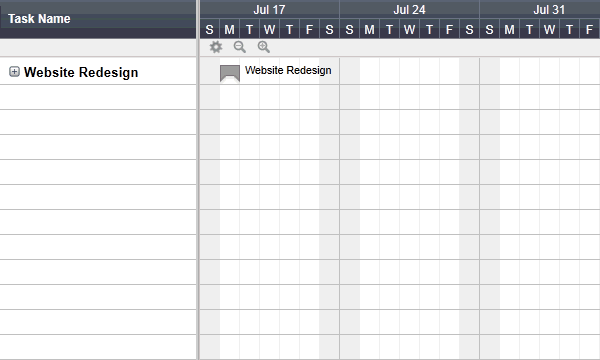 Very few
task management softwares can say they are "trusted by over 50% of the Fortune 500" companies.
Smartsheet
is easy to install and use, with features such as file sharing, reporting, alerts and reminders. In addition, Smartsheet also has an impressive list of clients. The software is used by leading companies such as Netflix, Hilton and Bayer.
Who knows... perhaps the success of these companies lies in their efficient task management. Try it out for yourself with a free trial. But first of all, before installing any new task management softwares, discover
how to introduce your team to new technology
.
Best thing about it: You can integrate all your Google apps and use it on mobile or desktop.

Basecamp


Basecamp
is considered a down-to-earth project management tool, dubbed "one of America's top small companies" by
Forbes
. Your messages, schedules, documents and to-do lists can all be found in one single place. You can use this task management software on the web, iOS, Android, Mac and PC. Furthermore, Basecamp offers a friendly project management solution for any kind of business. The company was founded in 2004, and since then they've managed to get over 2 million accounts signed up. As a result, they now also provide lots of cool instructional videos to learn how to use it quickly. Basecamp provides you with a free trial for 30 days. So, why not try it out today?
Best thing about it: Friendly UI/UX design with fun and quirky illustrations.

Wrike


Wrike
is one of the most used task management softwares in the world. One of the main advantages of using Wrike is its seamless syncing with other much-used management tools, such as Google Drive and Dropbox. The drag and drop functionality also helps you prioritise your tasks and manage business in a cloud-based environment. The software is available for both iPhone and Android devices, which makes it perfect for on-the-go business. There's a free version of this task management software available with limited features, yet you might want to opt for the full version.
Best thing about it: You can use it online without downloading any additional softwares.

Trello


Trello
uses a whiteboard-style system where you can list and place cards to prioritise your projects in a fun and flexible way. Task management softwares are usually very dull, but Trello literally pops with colour. It is used by innovative brands such as Kickstarter, Google, Pixar and Adobe. You can sign up for free and discover its benefits immediately without breaking the bank. Trello also has a premium version at a modest monthly price.
Best thing about it: It's fun and visual, making your work seem less serious and easier to manage.

Pivotal Tracker


Pivotal Tracker
is one of the preferred task management softwares. The software helps you place small stories on one page to place all your projects in order of priority. Furthermore, Pivotal Tracker provides you with insights and graphs that show your team's time management. It's also a great task management software that helps you share files. Companies like Slack use Pivotal Tracker to better manage their day-to-day projects. You can start your 30-day trial today.

For more ideas on business technology, check out these
6 apps that will make your work life easier
.



In conclusion, you should explore the best task management softwares available online, and start your free trial today. Always try the free trial first, as a results, you'll know which one's the best for you.
If you would like to develop your own software, get in touch with one of these 66 Computer Software experts. For more advice, reach out to one of these 46 ICT Consultancy & Services businesses listed on Yellow.
Always explore your local solutions on www.yellow.com.mt — your Maltese search engine!