How to prepare for the perfect Christmas lunch in less than a week
by Yellow
Twinkling lights, the gentle sound of jingling bells, scents of cinnamon and mulled wine. All signs that Christmas is just a few days away. While some might be invited out for lunch, others take on the task of hosting Christmas lunch at their home.
There's nothing nicer than bringing the family all together. But for the host, preparing a three-course meal and getting the house organised can become a bit of a logistical nightmare. Here's how to go about preparing for the perfect Christmas lunch at home - in less than a week. 
6 days before - Plan the menu 
Some hosts enjoy preparing everything themselves. From the homemade hors-d'oeuvres to handcrafted chocolates served with coffee. But others might not have the time or the culinary skills to do this. So consider sharing the chores. Your sister can make the soup and your mother-in-law could handle dessert. Apart from sharing the workload, this will ensure everyone has a proud chef moment. 
Whatever you decide, now's a good time to start the mental prep work.  Plan the menu in advance to allow yourself, and others who are cooking, time to shop and cook at their leisure. Start putting together an easily accessible checklist, perhaps on your mobile, listing anything that comes to mind. This may include ingredients and any accessories you need to make the day super special. 

Take stock of any crockery and tableware required to ensure you have all you need, for all your guests. This includes the number of chairs. 
5 days before - Organise the house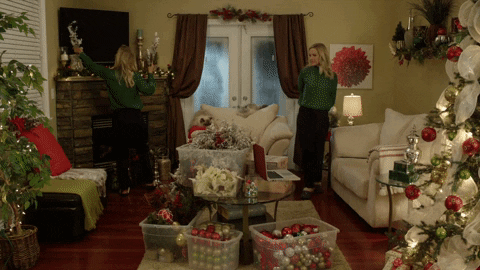 With a few days leading up to Christmas lunch, you want to make sure that on the eve and the day you have nothing on your mind - except for cooking and enjoying yourself. So use the time before to organise your home. Get the carpets, curtains and windows cleaned. Try not to let the pressure pile up. Chances are you're inviting family or close friends, so don't feel you have to redo the kitchen floor because of a chipped tile. 
4 days before - Start shopping 
Now that you know what's cooking, try not to leave the grocery shopping till Christmas eve. There are certain things you can buy before - such as napkins, Christmas crackers and decorations, drinks, pasta, sauces and even certain vegetables. It's also a good idea to contact your butcher and preorder the turkey, or any other meat, to avoid disappointment. 
3 days before - Plan the table layout 
One of the most fun parts of organising a Christmas lunch at home is creating the atmosphere. You probably would have already given this some thought, but with Christmas only three days away, it's time to finalise the plans for your table layout. 

Let your creative side free and pick a theme or a colour scheme which you can introduce through napkins, candles or an eye-catching centrepiece. If flowers are part of the plan, order them in advance. Consider adding place names which can be handwritten for a more personalised feel.  If there are many children in the family, why not set up a kids table with fun decorations? You could, of course, also organise a special Santa visit!
2 days before - Slow down and take stock
It's been a busy couple of days and it's about to get busier. So take some time to slow down and do what you enjoy. If you enjoy baking, why not prepare a Christmas log as a teatime treat? You might also want to go through your checklist to make sure everything is in place and in hand. 
1 day before - Get cooking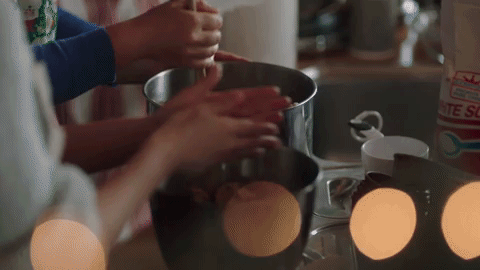 A lot of prep work can be done the day before the big day. So go ahead and start preparing your soup, lasagna and dessert. Start chopping ingredients so that tomorrow all you have to do is pop food into the oven and enjoy time with your family and friends. Ah, and don't forget to lay the table before bed. 
Christmas Day - Enjoy it
Happy Christmas! Most of the work is sorted so it's just a matter of assembling some food, placing dishes into the oven and putting the finishing touches on your amazing table. So, go on, warm up that mulled wine and enjoy another great Christmas with the people you love. 

Turn your home into a warm and welcoming backdrop for the perfect Christmas lunch. You're always in time to add a bit of magic and sparkle with some last minute Christmas decorations that you can easily find on Yellow.

Enjoy local, enjoy Christmas - www.yellow.com.mt