How to spring clean your home and your life
by Yellow
Clutter can take many forms. It can come in the form of stuff bursting out of your drawers, or a disorganised desk. Or it can manifest itself mentally, with endless to-do lists and things on your mind. Bottom line is that organising the environment you're in and your mind is a good way to lead a calmer, stressless life.
Spring is a great time to declutter your life. It's all about new beginnings. So, this spring, open the window and let in the breeze. Lighten up your surroundings by getting rid of what you don't need. Here's how to spring clean your home and your mind.
HOME HARMONY
If you're on a mission to declutter your life, your starting point must be your home. This is your sanctuary. The place where you go to rest and recharge. So it's important that your home offers a calming space.
Kitchen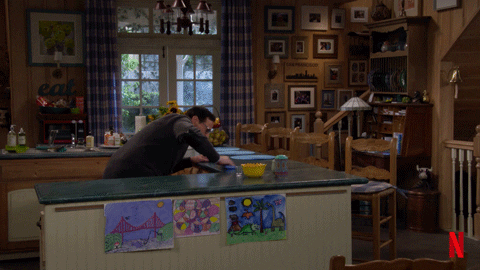 Give your kitchen a thorough spring clean. Start by clearing up. Then tackle the cupboards one by one. Remove everything from inside them and give the inside a good clean.
Use this opportunity to take stock of any chipped or broken items that need replacing and to get rid of unwanted items or expired food. Organise your pantry. Then tackle the appliances. From the small ones such as the toaster, kettle and microwave, to the larger ones like the oven, hob, fridge and dishwasher.
Once you're done, clean the surfaces, including countertops and vertical tiles. Give the sink a good scrub and deodorise the drain. Finish off by washing the floor and make yourself a well deserved cup of tea.
Bonus tip: Refresh your dish cloths. Wash them in very hot water to remove food stains. Toss out any torn or stained ones or use them as cleaning cloths.
Living room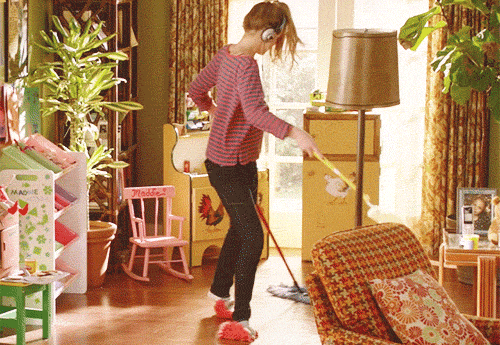 Refresh your living room with a 360 degree clean up. Start by extracting the accumulated dust. Vacuum the sofa and carpets or bring in the professional cleaners.
Take down the curtains and wash them together with any throws and blankets you use. Wipe down the blinds. Then tackle the furniture and ornaments, including lights and lamps, with a good dusting.
As you put things back in place, take time to organise and remove unnecessary objects.
Bathroom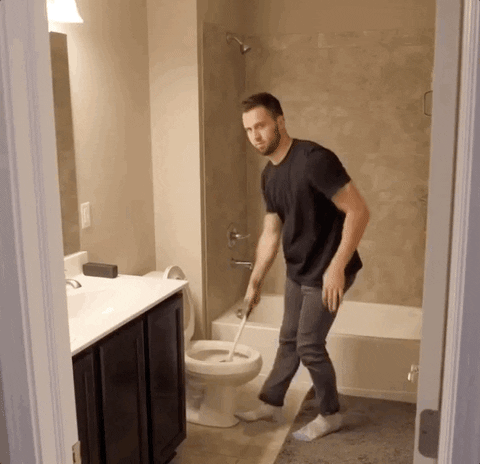 Make sure your bathroom feels fresh and welcoming. Start with the messy part. Give the drains a deep clean and scrub off any grease or mould. Wash the shower curtain or replace it if it's beyond salvation. Then wipe the mirrors and clean the rest of the bathroom as usual.
Clean the inside of the bathroom cupboards and organise your products and towels. Get rid of old and expired products. You can also replace dull coloured towels and carpets with light, fresh colours for a lighter feel.
Bedroom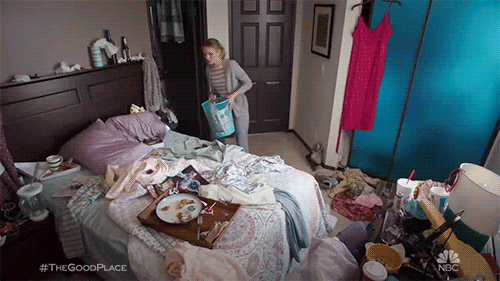 Start by freshening up your mattress by vacuuming and rotating it (take the opportunity to wipe the bed boards under the mattress). Then change the bedding, wash the curtains and vacuum the carpets. Dust the furniture (don't forget the top of the wardrobe).
Once the surfaces are clean, you can organise and wipe down the inside of your drawers and wardrobes, getting rid of items you don't use. Decluttering your wardrobe is a major part of living a clutter-free life.
Go through all your clothes - from underwear and socks, to dresses, coats and shoes - and chuck out stuff you haven't worn in years.
Bonus tip: Can't decide what clothes to get rid of? Here's a tried and tested method: Hang all your clothes with the hangers in the reverse direction. When you wear an item, hang it with the hanger facing the right direction. After a few months, you'll have a clear picture of which clothes you can easily discard.
General outlook
Give the entire house a facelift. Treat any mouldy areas and paint over with a fresh coat of paint. Get all the windows, blinds and curtains cleaned. Clean the air conditioner filters and light switches. When you're done, give your cleaning tools, like your broom and buckets, a good clean. Finally, prepare your garden furniture for the warmer months ahead.
BEYOND YOUR HOME
Once you've literally got your house in order, keep up your spring cleaning momentum and take it outside your home. From a rubbish-free car, to a paperless desk, free your mind from any unnecessary clutter.
Organise your car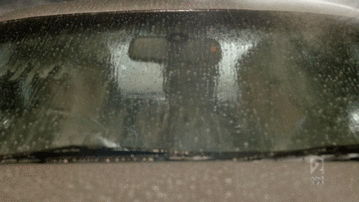 It's time to care for your car. Give the inside of your car a good clean and polish the outside. You can do this yourself or take it to a carwash. Then organise the glove compartment and get rid of random items running around: like bags, toys and empty bottles.
If you like, you could add a special touch to remind you of your efforts. This can be anything from buying a scented deodoriser to hanging a pretty flower to your rearview mirror.
Organise your work space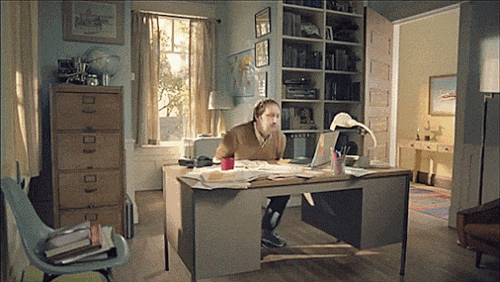 Whether it's a home office or your desk at work, decluttering your workspace can help you feel calm and organised. Start by going through that pile of papers and organise or shred anything you don't need. Clean and organise your drawers. When that is done, turn on your computer and sort out your desk top. Arrange things into files for easy access and feel your brain smile.
Clear your mind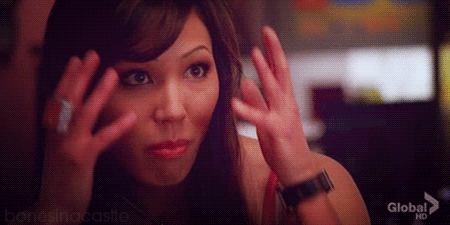 Think about where you are in life now and where you want to head towards. Are you happy with your career or relationship? Do they fulfil you? If you feel you need some form of change, note down what you need to do to get there. Start working towards it. The first step is knowing where you want to go. Now spring towards it.
Bonus tip: Declutter your time. Chances are you're so busy that your time is eaten up by stuff you have to get done. You can't remember when you last did something you actually enjoy - like read a book or go for a walk. Take stock of your schedule and try to find little pockets for this.
Put the spring back into your step by taking the time to surround yourself with a clutter-free environment. Not only will your home, office or car look great, but you'll also feel lighter.
Stock up on all the detergents and cleaning material you need to start the spring cleaning process. You'll find everything on Yellow. And, once you're done, you deserve a reward. How about a relaxation massage?
Discover a decluttered way of life - www.yellow.com.mt