How to manage employees from different generations
by Yellow
Businesses nowadays are facing a multigenerational workforce. Company leaders often struggle to manage the challenges and opportunities brought about by this vast employee spectrum that spans across four generations.
To put you in the picture, figures show that the bulk of employees with a main job in Malta fall within the 25-34 age bracket (29%) and the 35-44 bracket (25%). A further 18% are between 45-54 and 15% are over 55. Then there are 12% who are under 24.

Now (more than ever) business owners, managers and HR specialists need to be prepared to work with anyone. We're going to help you understand the main traits shared amongst people born in the same generation and offer research-based insight into how to manage your team efficiently. 

Together with the marketing consultancy products and services we offer at Yellow to increase your business' visibility, these tips will help you bridge the generational gap effectively, benefitting everyone involved. 

4 Generations - what motivates them?

The world we are born into (such as pre or post internet) and the phase of our lives that we're in (just graduated, buying a new home, approaching retirement) all influence who we are and what we want out of our career. Based on all this,  there is plenty of research that has looked into what motivates different generations at work. 

Veterans: The Soon-to-Retire 

Nearing the end of their professional careers, workaholics from this generation are in their 50s and 60s. They are mostly concerned with planning a flexible retirement, whilst still continuing to pursue new goals. Ambitious and loyal to their employer, yet potentially cynical and constantly seeking respect for their expertise, they don't always find feedback to be important, which is why they might prefer more traditional monetary rewards.     
Generation X: The Current Leaders

You will find them occupying most of the leadership roles in every industry. They've opened up their own businesses, defined their own roles and cultivated their own success. Motivated by flexible schedules and being able to work from home, independent and resilient workers from this generation prioritise being allowed to achieve a perfect work-life balance.  
Generation Y: The Millennials
The fastest growing segment of today's workforce, millennials are usually defined as being tech-savvy hard workers who aren't afraid to jump from one job to the next if they find better pay or working conditions. Apart from expecting regular training and feedback sessions, they are attracted to companies with a strong culture.  
Generation Z: The Complete Newbies
Newly graduated or just about to enter the world of employment, the youngest generation of workers expect both structure and transparency from their prospective employer. They are motivated by social rewards and opportunities for personal growth, as well as reliable mentoring and manageable working hours.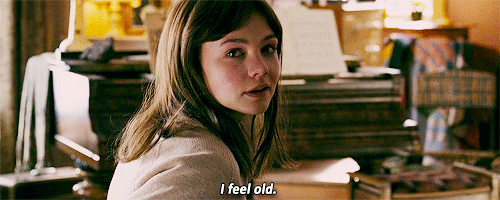 Bonus: Beware of stereotyping. One thing to keep in mind is that each employee is a complex individual whose personality is shaped by much more than his or her place in the generational tree. Unfortunately however, stereotypes have led to negative mental depictions of generations. Older people have been unjustly labeled as hard-headed and millennials as arrogant know-it-alls. A managerial approach based on pre-conceived notions can only be counterproductive. So, the first step to successfully managing a multigenerational workforce is to shake off those assumptions.

Managing the 4 generations 

Now that you have a better idea of how to keep your team motivated, the next step is finding ways to manage them efficiently. Here's where you focus on  bridging the gap between generations by focusing on the one trait they all have in common - their job. They all chose to work for the same company, which means they want to be a part of the team. So, make sure that they actually are.
Define your vision

Every single one of your employees should be aware of the purpose of their job, and of its importance to the overall running of your company. Irrespective of their age or years of experience, colleagues need to be on the same page in order for them to develop and for your business to move forward. 

Establish a clear vision of where you want to take your business, and communicate it to your employees. This way you can solidify a sense of unity within your team. A unified vision will help everyone understand why their individual roles exist, and how working together is always the most effective solution. 

Generational differences shouldn't come in the way of collaboration. We can all learn a lot from each other, and probably even more so when we work with people who are significantly younger or older than us. It's just a matter of accepting those differences and recognising every person's fortes.  

Get to know your people

You can't get everyone on board with your vision without first knowing each of your employees well. Understand their individual strengths, weaknesses and preferred style of working. This will highlight how each person can reach their maximum potential. 
Do they work best under pressure or at their own pace? Would they rather be given detailed directions, or be left to define their own process? Are they more likely to excel as part of a team or as lone rangers? When it comes to feedback, do they expect it immediately and consistently, or only when it's truly necessary? These are just a few of the questions you should keep in mind as you're familiarising yourself with your staff members one-to-one.        

You can only get to know your team by being a good listener. Everyone has unique views and ideas that are age-irrelevant and valid in their own right, and which can offer you a much-needed new perspective on things.   

Don't undermine 'millennials'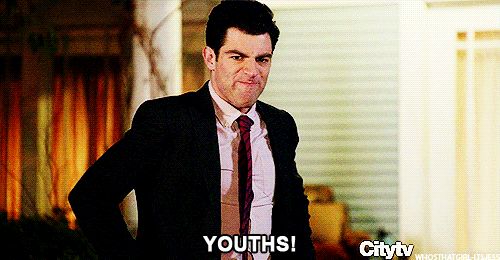 The term 'millennials' has become negatively associated with younger people who are constantly distracted by technology and difficult to work with. This has led some business owners to avoid employing younger people for demanding positions, despite their qualifications and capabilities.

Rather than assuming the worst of the younger generation, it pays to recognise their potential and help them unlock it. We shouldn't forget that Generation Y has been responsible for many of today's most admirable entrepreneurs.

Get the most out of millennials by offering them training opportunities which equally satisfy their curiosity and equip them with the right skills. Incentivise them with exciting and useful non-financial benefits, ranging from access to modern technology and travelling subsidies, to free office supplies and reserved parking.      

Be a thoughtful leader

A powerful yet simple way of bridging the generational gap in your workplace is to be a thoughtful leader. This involves creating a work culture that helps all employees succeed, as opposed to focusing on benefits your company can reap. 

As mentioned earlier, the first step is to rid your mind of any age-related pre-conceptions, and to give employees from contrasting generations the chance to work together and share ideas with each other. 

Mentoring is a natural consequence of encouraging younger and older people to collaborate. It can uncover unknown opportunities that might not arise otherwise. And this shouldn't only mean that your younger employees benefit from advice and insight from their older counterparts. Mentoring is a two-way stream. It can easily happen the other way round, resulting in older employees learning from their younger colleagues. 

Another good technique is to match your soft management skills to your overarching corporate infrastructure. This means offering your team career opportunities which match their priorities, and which will eventually improve their performance and make your company more competitive.   

We constantly focus on what makes us different. But in reality most of us want the same things from our job - a solid income, a great environment to work in and, most importantly,  a sense of purpose and belonging.
So push those stereotypes aside and lend a helpful ear to every single one of your employees. Encourage them to maintain a healthy work-life balance, offer them rewards with actual benefits, and treat them all equally. 
Listing your business on Yellow will help you reach out to thousands of people of all ages, every day.  

But if you're specifically looking for new recruits to join your team, both young and old, enlist the services of any of these Employment Agencies listed on Yellow.

Conquer the age of discovering local — visit yellow.com.mt for your daily searches!